Several members of the group are involved in the workshop "Dati, AI e Robotica @Polito" held at Politecnico di Torino on September 29, 2021.
Elena Baralis will give a talk on "DATI, AI e ROBOTICA: opportunità e sfide", Danilo Giordano is in the organizing committee and Eliana Pastor and Giuseppe Attanasio will present their recent work.
Eliana Pastor will present "Explainable AI and Fairness".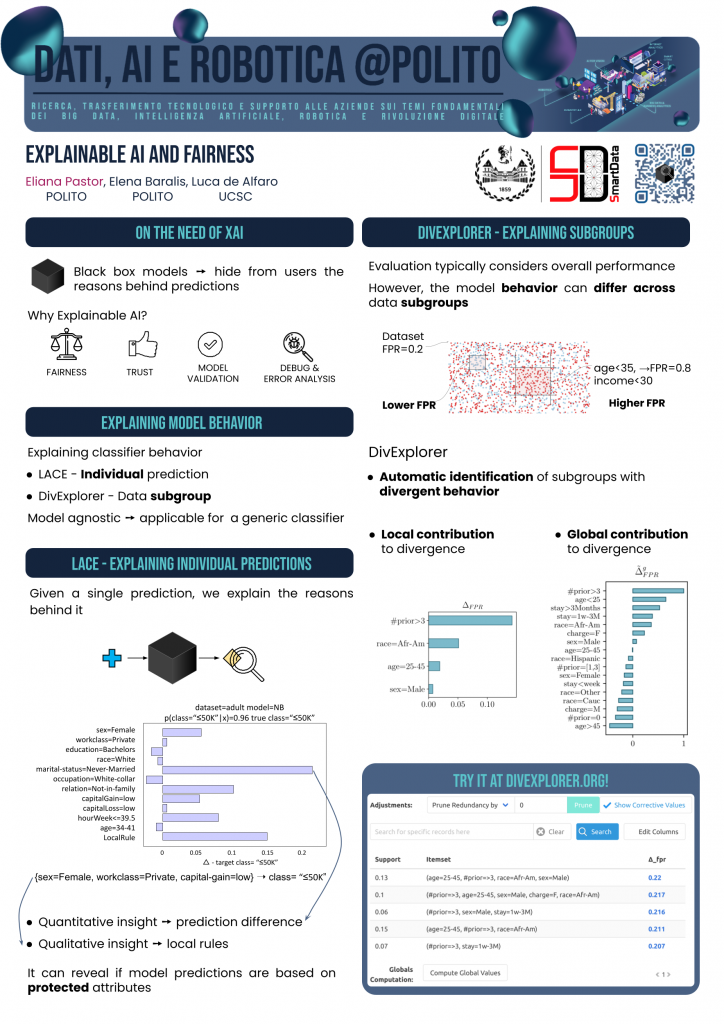 Giuseppe Attanasio will present "Contrastive Language-Image Pre-Training for the Italian Language".